Dr. Lekshmi Nair is a household name in Kerala. Almost all homemakers in the State have tried the recipes of the lip-smacking dishes she demonstrates in her cookery shows. This multifaceted personality has many achievements in her kitty. Amid the hectic schedule as the principal of Kerala Law Academy, Dr. Lekshmi also manages her catering business, presents cookery shows, travelogues, and is also an author.
Her expertise in cooking stems from the catering business she has been running for about 20 years. Now, she has taken her love for cooking to the next level by launching a new counter in the food court at Pothys Super Store in Thiruvananthapuram. The counter promises to provide homemade Kerala food right from Dr. Lekshmi's magical kitchen.
"Whatever be the changes in the eating habit, Malayalis will always love the authentic taste of their homeland. So, I have planned that the menu at our counter will comprise typical vegetarian and non-vegetarian dishes from the State. However, as people also prefer fried rice, we have included that as well in the menu," says Dr. Lekshmi.
She added that all the recipes have been specially created under her supervision. The food is made at her kitchen twice a day, without the addition of any preservatives. The breakfast and lunch is prepared in the morning and the dinner is prepared in the evening, keeping in mind that the food served must be fresh.
As space is a major constrain for the counter, no live cooking is done. Dosa and appam is not available at the counter as of now. However, Dr. Lekshmi assures that there is no compromise on the quality of the food they serve. Some of the dishes on the menu are – stew, pepper chicken, purattu chicken, kozhi ammachi curry and different types of fish curry with tapioca. Biriyani, Naichoru, Erachi Choru and other rice items are only available till lunch.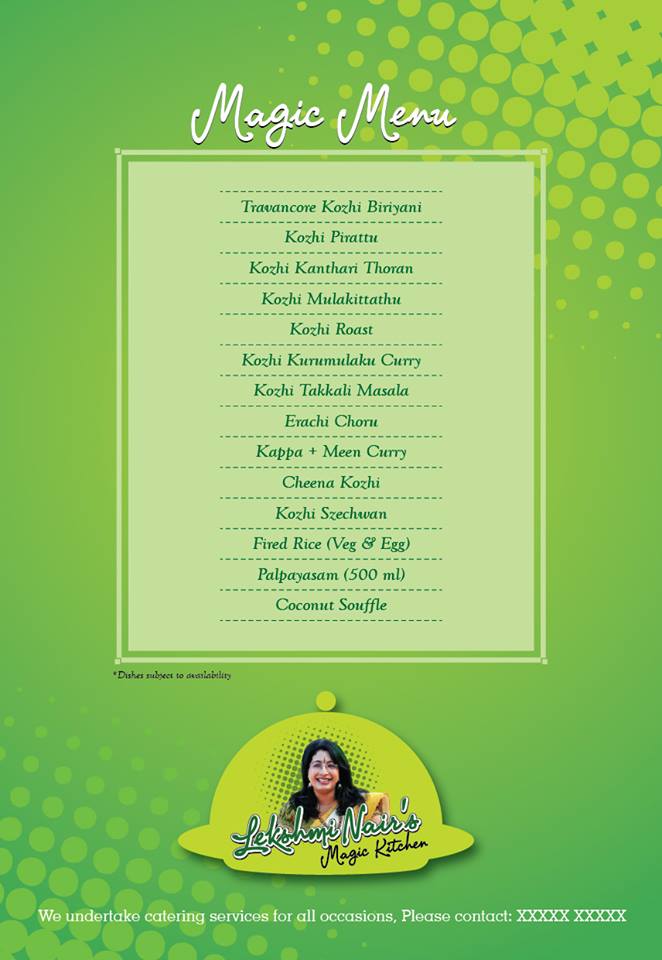 The counter received a warm welcome from the crowd on the opening day itself.
When asked about her interest in starting a restaurant, Dr. Lekshmi said that running a restaurant is a big deal and requires a lot of attention. As she is busy with her academic career, it would be difficult for her to concentrate on a restaurant business. She also added that any venture can be a success only if the person who starts it has an expertise in the field and has the time to spend on it. The only reason why she is not planning to open any such counters in other districts is because she would not be able to give it personal attention.
Dr. Lekshmi, through her successful career, has proven that nothing is impossible for a woman if she believes in her inner strength. She says that it makes her happy that at least some woman entrepreneurs consider her as a role model.
The reason she is involved in so many activities is to cut the monotony. She is always engaged in various creative pursuits like writing cookery books that keep her happy. Being her first commercial venture, Dr. Lekshmi has great expectations from the counter and hopes that people will like her dishes and continue to support her.
Main photograph via Facebook.